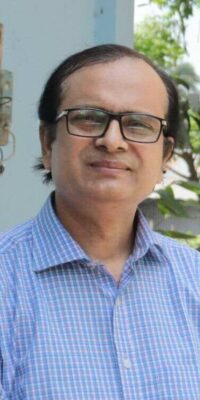 A civil servant and an author of nine books
of prose and poetry, Gauranga Mohanta has
a doctorate in English Literature from the
University of North Bengal. He is a poet and prose writer of distinction who amalgamates the best traditions of prose narratives into poetical configurations. He lives in Dhaka with his wife Rina and their children Twisha and Apratim.
Books Of Gauranga Mohanta