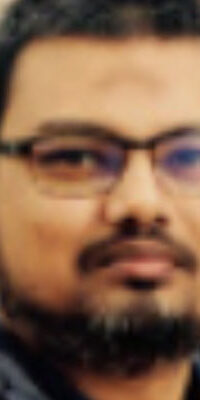 An academic, social science researcher, and management
consultant with many years of experience in corporate
and academia, Muhammad Faisol Chowdhury's research
focuses on ethics, morality, people management, and
workplace health and safety issues in business enterprises.
He is an Assistant Professor at the University of Liberal
Arts Bangladesh (ULAB) where he teaches HRM and
Industrial Relations in the MBA and BBA programmes.
Chowdhury has worked at senior management positions for several business
enterprises and also provided consultancy and training for various MNCs and
conglomerates home and abroad. He is currently pursuing his doctoral research
(PhD) in Adam Smith Business School, University of Glasgow, Scotland. He
is a Master of Research in Business and Management from the University of
Stirling, Scotland, a Master of Commerce in Human Resource Management
and Industrial Relations from the University of Western Sydney, Australia, and
a Bachelor of Business Studies from the Charles Sturt University, Australia. He
also holds a Postgraduate Diploma in HRM from the UK Association of
Business Practitioners. Chowdhury continues authoring research papers in
internationally ranked scholarly journals, and writing Op-Eds in newspapers
and business magazines. He has delivered, moderated, hosted, judged,
participated, and presented research papers at over 100 conferences, workshops,
seminars, symposiums, and training sessions locally and globally. He is also associated with 12 professional and academic institutes and bodies in Australia,
Greece, India, UK, USA, and Bangladesh.
Books Of Mohd Faisal Chowdhury