The Life You Deserve
Gopal Jagwani's first book where he shares his thoughts on what has been his learnings across his entrepreneurship journey and life in general. With this book he would like to share his mantra for success for people who are looking for the next level in every aspect of their life – be it work, personal , sports or adventure.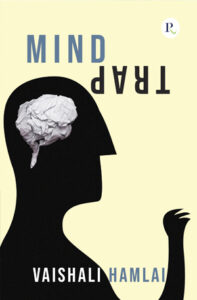 Mind Trap
By: Vaishali Hamlai
Mind Trap is a story revolving around Kainaat, a young, independent and a strong-headed girl. Brought up by a single parent in impoverishment she wishes to accomplish big in life. Narayani, her best friend and the bedrock and also her weak spot and Kainaat face the struggles that life throws at them together.
We aim to provide professional book publication services, guidance and support to all emerging Indian Authors who inspires to write and publish their book globally.
We are most
Trusted Book Publication
In India.
How To Get Your Book Published
Publishing process with Rubric Publication simplifies your book publication requirements. we guide you throughout the publishing process to transform your manuscript to a masterpiece book.
How we help
to become best seller
Get About Author and About Book Published on High Domain Authority Websites
Do Social Media Marketing on Facebook, Instagram, LinkedIn and Twitter.
We Share Video reviews on YouTube ( Author-submitted)
Share book in relevant author communities on various Social Media Platforms.
Our Published Authors
100+ authors have sold books with us
What they say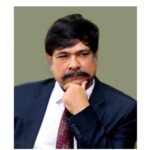 I have known Rubric Publishing for quite a pretty long time now. Its founding CEO, Dr. Bina Biswas is a familiar name in the South Asian literary scene as a writer, critic, translator and publisher. What strikes me most about Dr. Biswas is that she has a tremendously passionate interest in hunting for new authors who, as Thomas Gray says in his great Elegy, "blush unseen, [a]nd waste its sweetness on the desert air." This is sure a discovery on new talent in the literary world. As she chanced upon my stories in Bangladesh, they spotted an opportunity to come to light. Rubric has published them both in the original (English) and in translation (Hindi and French). Rubric has, by now, gained a great wealth of experience. It has honed and adapted required skills ranging from selecting manuscripts to publishing books and effective marketing. It has other strings to its bow—proofreading, editing, translating etc. I strongly believe that Rubric will make a big difference to the contemporary publishing industry in the world.
RASHID ASKARI, PHD
Bangladeshi writer, fictionist, columnist, translator, academic, media personality and former vice chancellor of Islamic University, Bangladesh.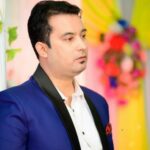 This was my second publishing venture after having published two volumes with Trafford, USA. What I was looking for was a personalised publishing venture where the publisher would take it a level above. I had heard of Bina from some fellow poets and after the initial conversation, I was sure that I had found what I was looking for! Being a writer herself made things simpler and much better. I had three volumes of poetry which was my work in the last five years, so I didn't want to take any chances. My expectations were met, rather exceeded by what was offered. Yes, Rubric is the go - to if you are, like me, looking for those small, insignificant touches that only a writer can provide, which in the end add oodles of quality to the work. Everything seemed so easy in the end. It was like a friend publishing your precious work. Rubric has been my best publishing experience so far. The books have just released, so we are looking ahead for the other part of this venture, the marketing and launch, which Rubric also provides. A complete publishing experience and a very good one at that!
Arunav Barua
Author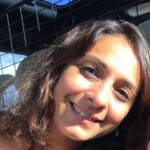 For me, Rubric Publications has been successfully providing Publishing and other Literary services over time. I would like to specifically talk about the quality of printing; they use best quality methods which are also eco-friendly. They have a strong marketing team that makes the book accessible to the final reader. Kudos to Dr. Bina Biswas for successfully creating this Literary and Publishing company. I wish her all the best in all her future endeavours.
Vaishali Hamla
Author
Rubric Publishing
Flat no- 20002, Tower A, 16th avenue Gaur City 2, Noida Extension, Greater Noida, 201301, INDIA